¡The gift of Barcelona's
gastronomic show!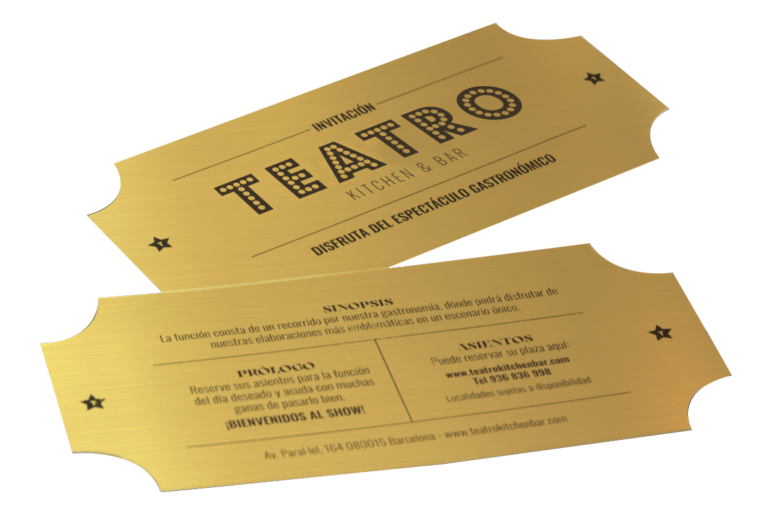 This golden ticket is the entrance to a unique culinary show. The performance consists of a gastronomic tour through our menu, where to enjoy our most emblematic dishes in a setting full of lights and action.
The ticket is delivered together with a card and envelope customizable with the name of the lucky person.
CONCEPT
Considered in its time Barcelona's Broadway, the Paralelo avenue in Barcelona, where the restaurant is located, was the historic location of numerous fun and entertainment venues, such as cabarets, dance halls and theaters. WELCOME to TEATRO! The Paralelo gastronomic show Paralelo, which pays homage to its golden age, a staging of flavors and senses unique in the country.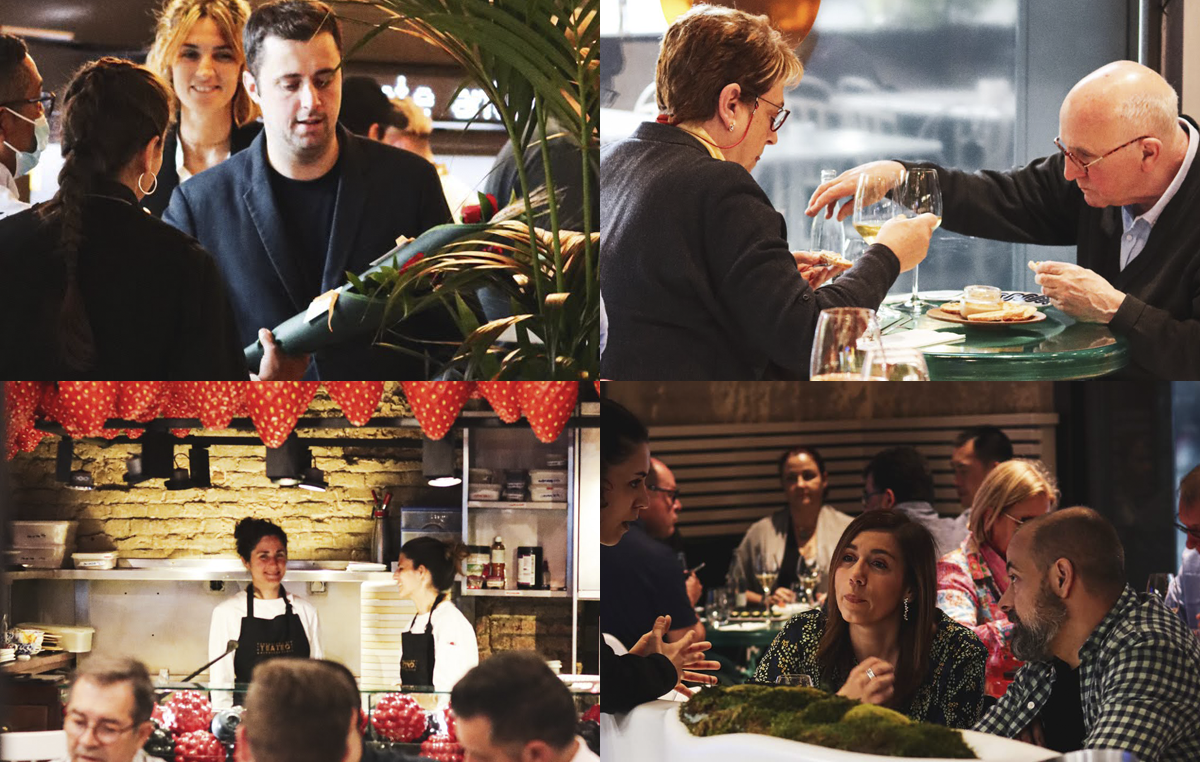 GASTRONOMIC OFFER
A gastronomic show! Fusion of product and technique whose results are elaborations full of flavor and surprise.
Most of our offer is designed as tapas and bites, the perfect size to serve a wide variety of preparations so that diners can have fun trying and discovering. A show cooking visible at all times thanks to our open kitchens.